48HNK 2015

BLEACH CLUB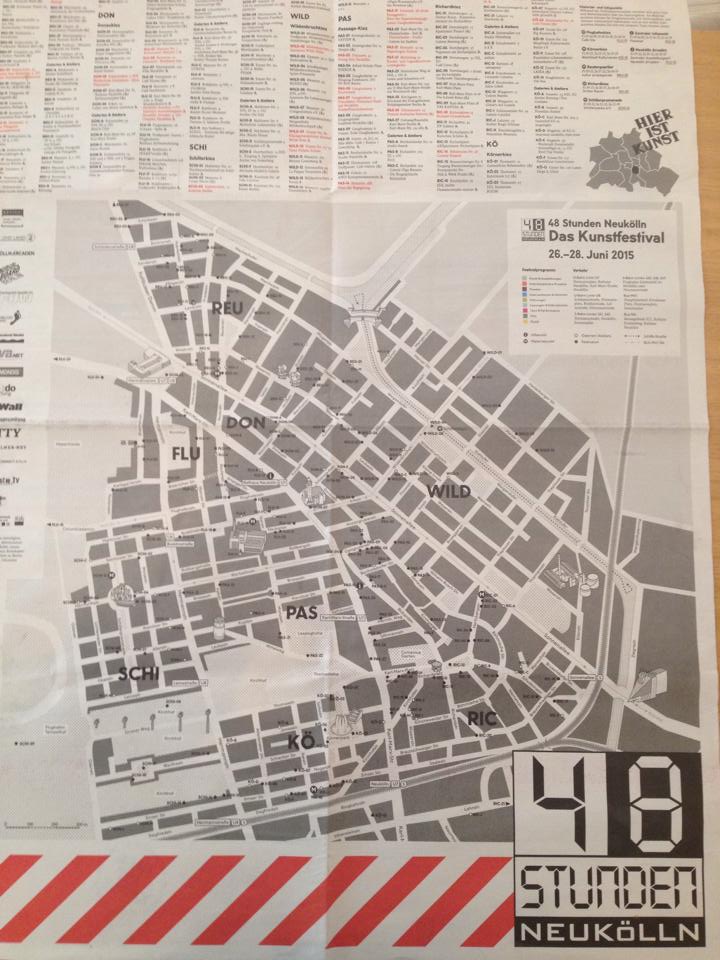 THE COLLECTIVE EXHIBITION :
YURIKA YAMADA, KAZIMIR ITZOT, WILFRIED PAYSSE, SHINNIJI ALAI and guest.
One flat became a Gallery, and each room became an adventure... It Was epic and it wasnt easy to Manage. A publication came from this event. a relationship broke and friendship didnt resist. BLEACH YOUR LIFE.


ICH VERSTEHE NICHT DEINE ALLEGORIE

48hnk 2014 installation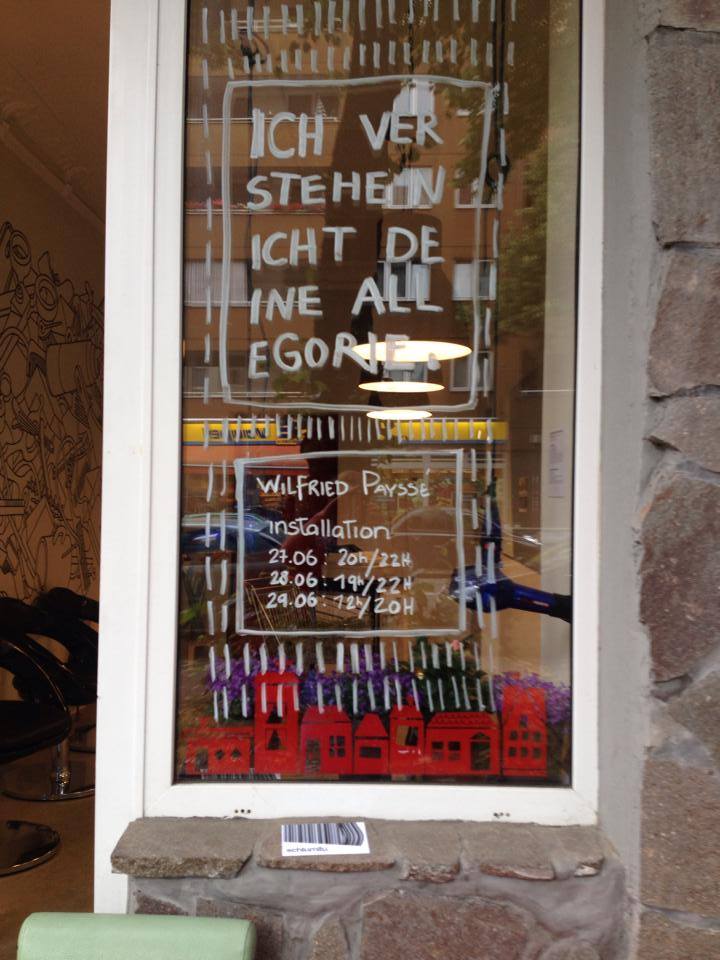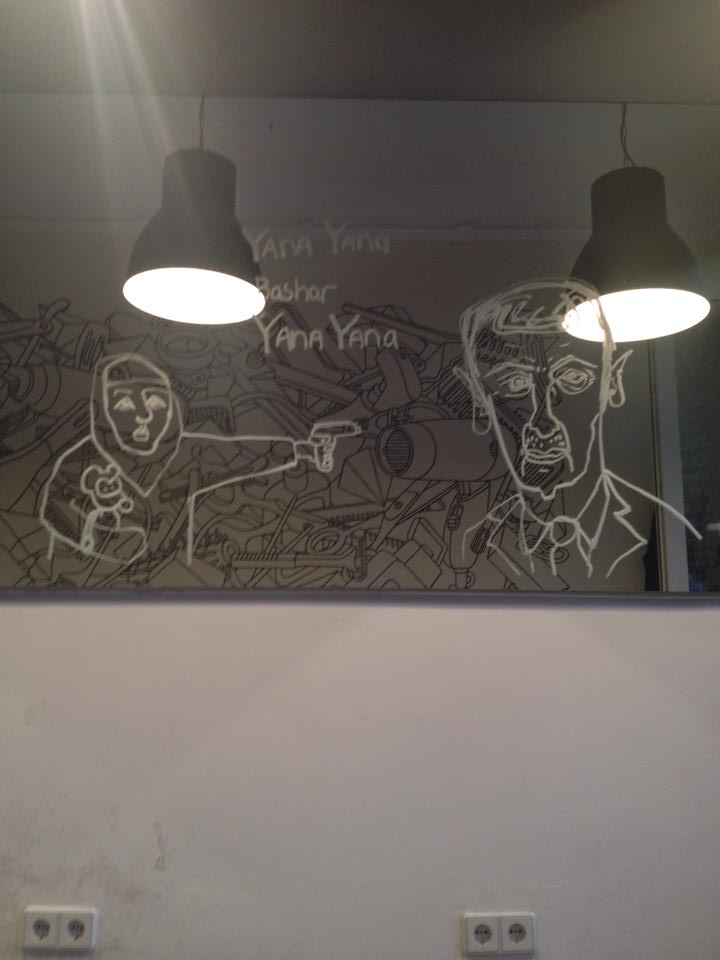 Allegorie : Eine Geschichte oder ein Bild, welches interpretiert werden kann und eine nicht offensic

htliche Botschaft preisgibt, typischerweise eine postmoderne. Es kann verstanden werden als die Fähigkeit zur Konfrontation mit der Angst in einem Gesicht voller Schmerzen, Gefahr, Unsicherheit und Einschüchterung: Der Mut, Hartz IV zu beantragen.
Was bedeutet der Mut in Syrien, wo gekämpft wird für ein Recht zu leben? Oder ist der Mut auf der Seite von Baschar Al Assad? Was ist mit Mickey Maus' Freundin, die den Mut findet, eine Burka zu tragen und zum Islam zu konvertieren? Courage kommt vom Herz, und das Herz hört nicht auf den Verstand.


Mixed-Media-Installation.
SEIFE AUS ALEPPO
Created during the 48HourNeukolln Art festival taking place end of june in Berlin, in 2013, i designed a windows installation using instantaneous photography, soap sculpture and Drawing. Listening to the Radio during the week before the Show, i realised that the Opening would be exact same time Bashar Al assad would start send Tank inside aleppo area. In order to re contextualise this war and the art show, i started obscesivly to Draw tank, sculpte into aleppo soap a Tank and produce instantaneous photography on the soap and tank concept.
.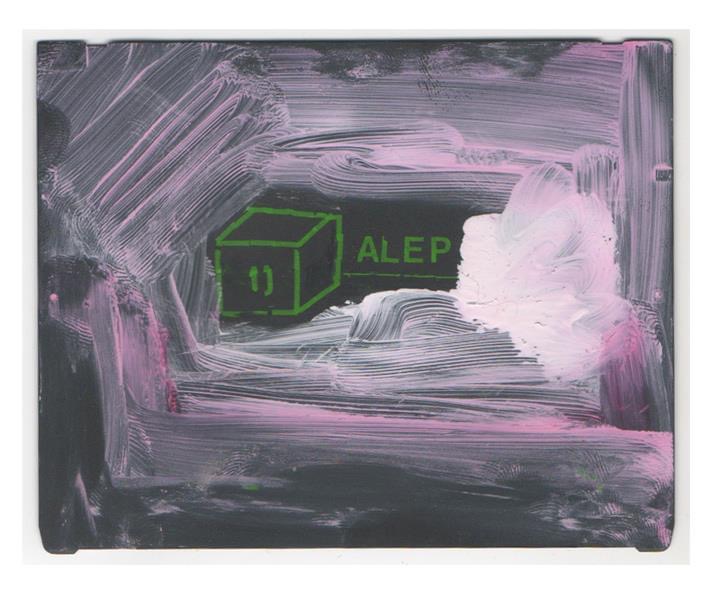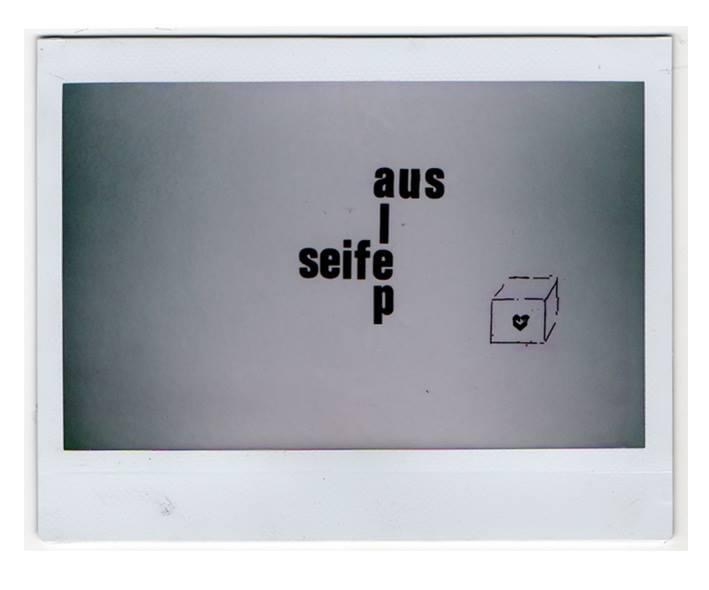 When i wanted to sell a natural reserve in the SEA SIDE of Perpignan, in 2008 for my art Bachelor and where i created my own Fake real estate agency to find clients with a true Newspaper add and a Mobile phone number.

I played the Real estate agent during some months in order to document and realize a small video and an installation.