When i wanted to sell a natural reserve in the SEA SIDE of Perpignan, in 2008 for my art Bachelor and where i created my own Fake real estate agency to find clients with a true Newspaper add and a Mobile phone number.

I played the Real estate agent during some months in order to document and realize a small video and an installation.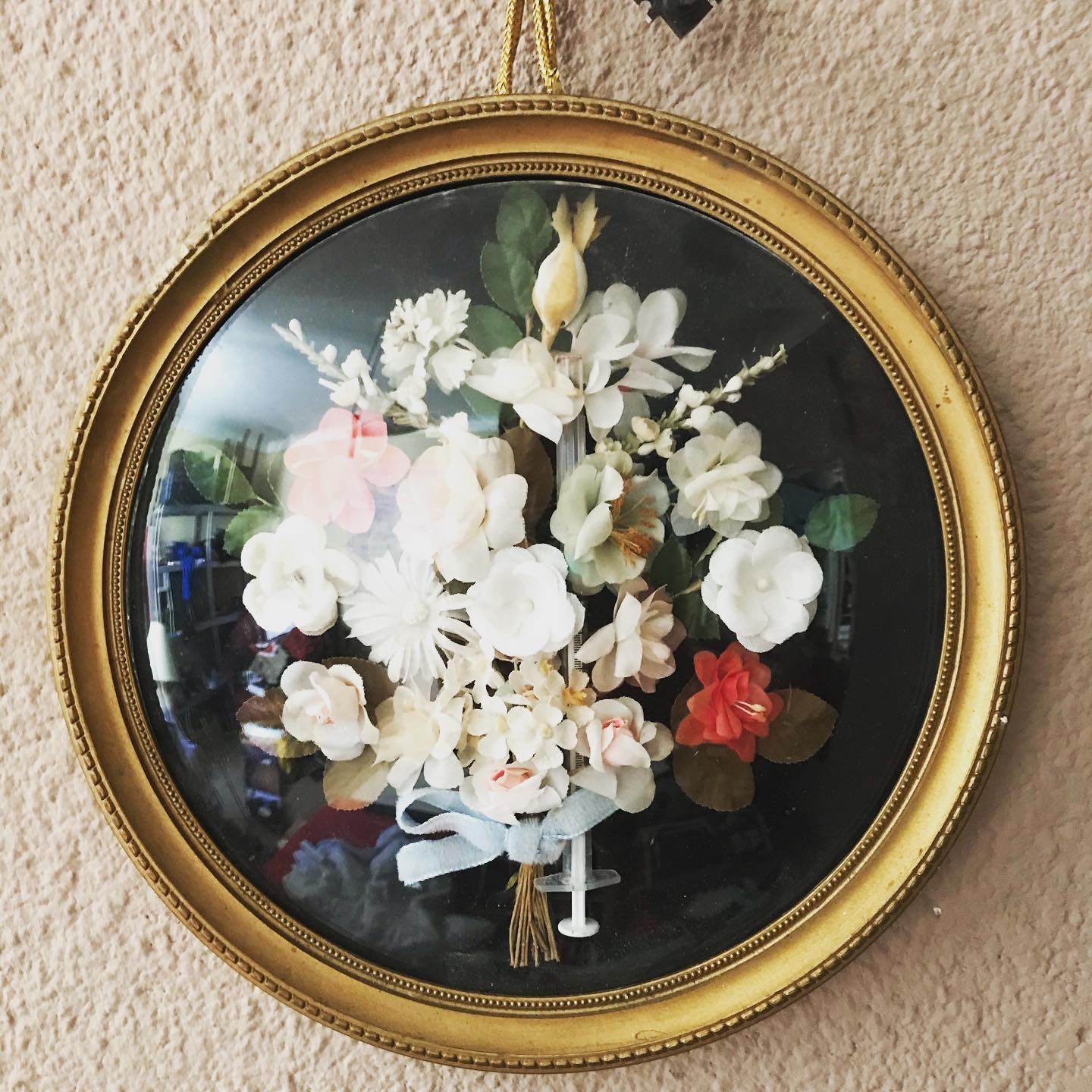 A performance project made in 2018ing Seringue boxes used in Berlin by toxicoman, i collected boxes and empty drugs bags in order to create a art packaging. Inside the boxe i would add Handmade drawing and fold it into a small size to save it inside an empty drug bag.

Using Facebook or Instagram platform, i promoted the project to find customer and delivery my work directly to the client. Evocation of drug dealer action, i m focusing on berlin most communs problematic : drug missuse.



FUCKDAPRIDE 2018 TEL AVIV
Performative and political Sitting, 72Hours, Tel Aviv - israel in 2018.
Synopsis :

What does white gay cisgender does during a Gaypride? and during the biggest one in the world?

Exposed in a controversal approach, Reffering itself in a social media era, this Performative and political sitting in Da middle of an Orgy, surrended by many participant comming and joining the group, i took my opportunity as "guest start" to share and celebrate a activist and poltical open conversation on the isarelo palestinian conflict and the toxic White cisgender gay.

promoted on social media as Fcebook, instagram, but also gay social media like Grindr, i kindly asked the potential public to respet the choice of participant to see and meet only male people. This gender segregative door politic was one of the reason i felt the need of such event in the Male gay community.

trying not to judge or been to critical isn't easiest thing to do when you confronted to racism, sexism and transphobie, particuraly in a community which shared and still share same discrimination.
PINK WASHING MY BODY TO PROTEST AGAINST GAYPITALISM CORPORATION CULTURE ...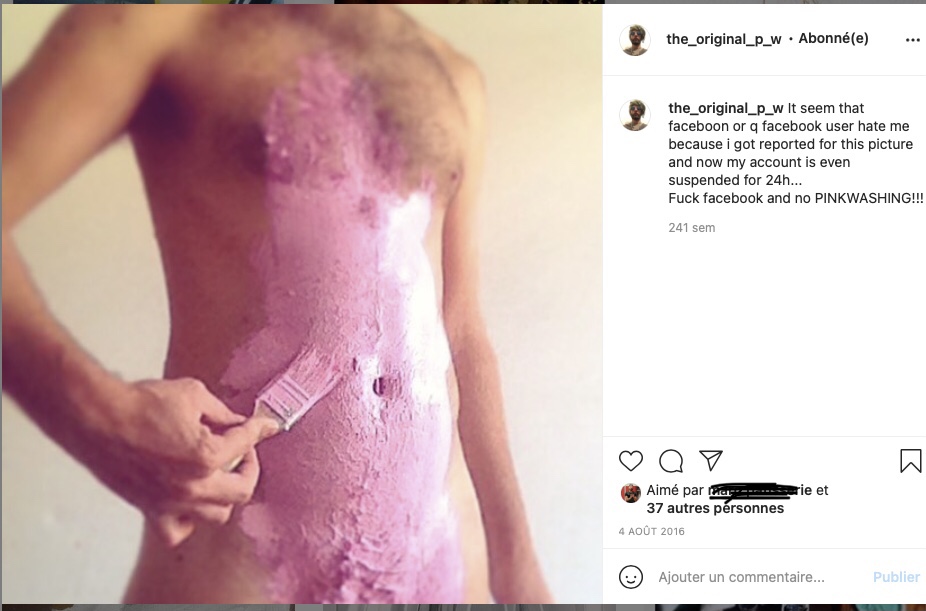 PINKWASHING ON FACEBOOK